Quiet hydraulic servo oil source
Product Detail
Product Tags
Hydraulic silent servo oil source (hydraulic powertrain) is mainly used to provide power source mainly for dynamic fatigue testing machine.
The patent application of Enpuda hydraulic mute servo oil source has been approved. It is the current national key promotion and application of energy-saving and environmental protection technology.
Energy saving and environmental protection: The power of the oil pump drive motor is automatically adjusted according to the required pressure, the rated working flow is 60L/min, the pressure is 21Mpa, and the constant power oil source motor power is 30.0KW.
For example: 2 million times of fatigue life 3Hz test time is about 185 hours, ordinary constant pressure constant power oil source power consumption 185 × 30 = 5550Kw·h,After using the silent servo oil source, 185×5=925 Kw·h.
According to the calculation of 30 tests per year, it can save about 138,750 Kw·h of electricity at most, and the energy saving effect is very significant.
Customized service / Test standard
We not only provide standardized machines, but also customize machines and LOGO according to customer requirements. Please tell us your requirements and we will try our best to meet your needs.
Please provide the test standard you need to our company, our company will help you customize the test machine that meets the test standard you need
Hydraulic servo oil source provides high-pressure and stable power source for the test system, which consists of oil tank, pump motor unit, valve group, electric control, filter, cooler, hydraulic gauge, pressure gauge, accumulator unit, electric drive, oil distributor, oil pipe, etc.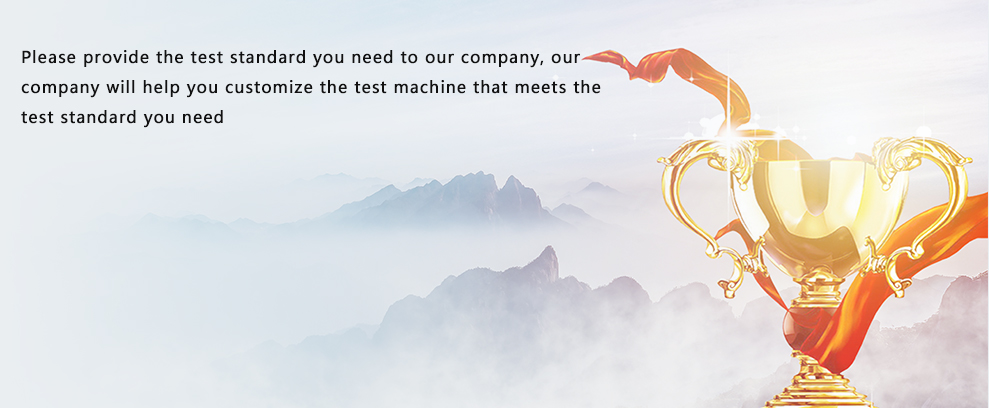 1. Key components: international famous brands-REXROTH valve in Germany, Siemens PLC touch screen, Sumitomo servo pump in Japan, domestic first-line brand servo motor, etc. are adopted to ensure long-term stable operation of the system.
2. Adopt the integrated leak-free silent servo oil source technology, with stable pressure output, no fluctuation, noise less than 65dB, low energy consumption, good heat dissipation effect and high filtering accuracy, and automatic protection of pressure overload and oil temperature overtemperature;It is the current national key promotion and application of energy-saving and environmental protection technology (patent application has passed the examination).
3. Rated working pressure: 16Mpa, 21Mpa, 28Mpa
4. Rated oil volume: 12L/Min, 30L/Min, 63L/Min, 100L/Min, 200L/Min, 300L/Min, 400L/Min, 800L/Min, 1000L/Min, 2000L/Min, 3000L/Min, 5000L/Min and customized as required.
5. Control mode: It is divided into local control (pump station) and remote control (computer), with startup, shutdown, high-voltage and low-voltage operation set.With stepless pressure regulation and remote control function, the oil source can be independently controlled in the control room and oil source.
6. All protection: filter blockage protection, hydraulic system overload protection, motor overheat protection, oil temperature overrun protection, short circuit protection, hydraulic safety alarm (sound and flash alarm).
7. Filtering accuracy: 5um, 3um
8. Working medium: antiwear hydraulic oil and aviation hydraulic oil.
9. Oil pressure temperature: 30-50ºC
---
Previous:
High-quality electro-hydraulic servo 6-DOF motion platform for car driving simulatorseismic simulator, etc.
---
Write your message here and send it to us