711 China Shipbuilding Industry Corporation
China Shipbuilding Industry Corporation is a super large state-owned enterprise established by the reorganization of some enterprises and institutions of the original China State Shipbuilding Corporation. It is an institution authorized to invest by the state and the main body of asset management.
Mainly engaged in the R&D and production of naval equipment, civilian ships and supporting and non-ship equipment. It is the only Fortune 500 company in the Chinese shipbuilding industry with total assets of 412.7 billion yuan and 150,000 employees.
The computer-controlled electro-hydraulic servo fatigue testing machine is mainly used to test the dynamic and static mechanical properties of various metal, non-metal materials, composite materials and other products.
It can perform tensile, compression, bending, low-cycle and high-cycle fatigue, crack growth, and fracture mechanics tests under sine wave, triangle wave, square wave, trapezoidal wave, random wave, and combined waveform. Using the equipped high and low temperature environment test device, the environment simulation test under the corresponding temperature can be completed.
Technical parameters of electro-hydraulic servo fatigue testing machine: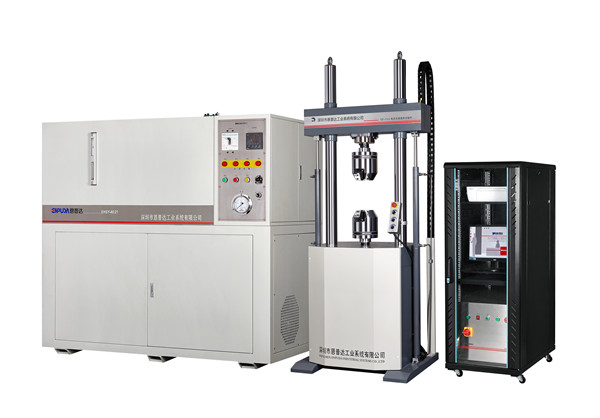 Maximum dynamic load(kN):100KN
Test frequency(Hz):Low cycle fatigue 0.01~20,High cycle fatigue 0.01~50,customized 0.01~100
Actuator stroke(mm):±50、±75、±100、±150 and customized
Test loading waveform:Sine wave, triangle wave, square wave, oblique wave, trapezoidal wave, combined custom waveform, etc
Load:Better than indicated value ±1%、±0.5%(static state);Better than indicated value ±2%(dynamic)
Displacement:Better than indicated value ±1%、±0.5%
Measurement range of test parameters:1~100%FS(Full scale),It canbe extended to 0.4~100%FS
---
Post time: Feb-26-2022